There's nothing quite like spending time with your best girlfriend on Galentine's Day. It's a special day to celebrate the friendship bonds that are more important than ever during these tough times. Upper Ivy Luxury Apartments is near plenty of exciting activities to experience together. From trendy restaurants serving delicious drinks to spending quality time at home, there's something for every gal searching for an unforgettable Galentine's celebration. Here is a guide on ways to spend Galentine's Day near Upper Ivy!
Ways To Spend Galentine's Day
What better way to celebrate Galentine's Day than near Upper Ivy luxury apartments Culver City? Spend the day with your best friends enjoying a delicious dinner and some great drinks.
MelrosePlace LA – Rooftop drinks at MelrosePlace LA are the perfect Galentine's activity. Melroseplace LA is known for its trendy, intimate, classy, and upscale vibes. Treat yourself to timeless vintage pieces at The RealReal with your friends, located on Melrose Ave before your Galentine's drinks!
Belle's Beach House – Known for being the best dining spot in Venice Beach, dine at Belle's Beach House for refreshing cocktails & Hawaiian grub served in a relaxed tropical-style space with plants & wicker furnishings.
Ester's Wine & Bar – Have a wine and cheese night with your friends at Ester's Wine & Bar, located in Downtown Santa Monica. This art deco spot offers ample seating, beautiful light, and a library ladder to swing through the floor-to-ceiling shelves stocked with a wide arrangement of wine.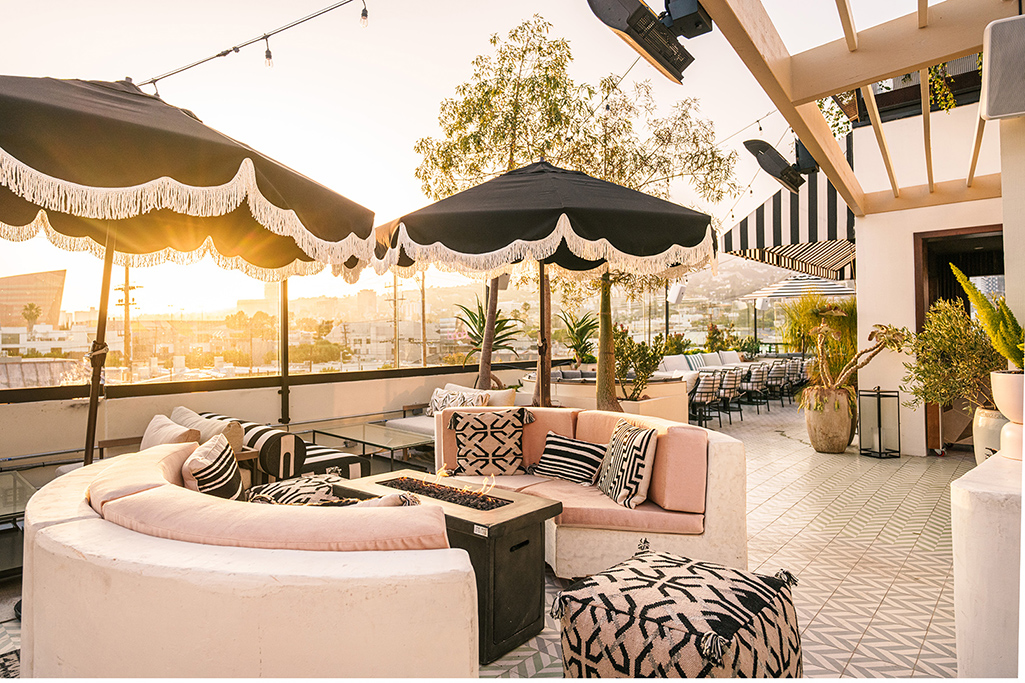 After a fun-filled Galentine's Day spent with your friends, head back over to your Upper Ivy Culver City apartments. Continue the fun at the Cabana and throw on a romantic chick flick to end the day!
Galentine's Day At Upper Ivy
Celebrate a day of best friendships and self-love at your Upper Ivy luxury apartments on Galentine's Day! Here are ways to spend Galentine's Day:
Cookies & Cocktail Party – Gather your gal pals for a perfect girl's day! To celebrate this day, host a fun cookies & cocktail party in your spacious apartment. You and your friends can get creative with the cocktail recipes. For the cookies, try baking some all-time favorites like red velvet cookies or decorative heart-shaped sugar cookies to let everyone tantalize their sweet tooth at the party! Decorate your spacious apartment according to your own taste and plan some games like 'For The Girls'. Enjoy all of this while appreciating each other's company – an unforgettable Galentine's Day!
Secret Galentine Gift Swap – Ready to show your besties how much you care? Why not organize a Secret Galentine Gift swap among the group? It's the perfect way to express appreciation for one another and have some heart-warming fun. A simple budget can both guide participants' choices and encourage thoughtful sentiments when picking out gifts. Each person can put in their own suggestions of what they'd like to receive, setting clear boundaries on the size, price range, and material item itself on apps like DrawNames. Come together in your spacious living room over cocktails & sweets to reveal the surprise!
DIY Photo Booth – Don't forget to take plenty of selfies in front of the DIY photo booth – memories are made of these special moments shared with friends. Be sure to tag us in your Instagram photos @upperivy for a chance to be featured on our page! Shop at bonjourfete.com for your fun Galentine's backdrops and photo props.
Galentine's At-Home Brunch
Get ready for a Galentine's Day brunch like no other! Spending time with the girls without having to leave the comforts of home sounds like a dream come true. Start off your morning right by whipping up something special in your beautiful, stainless steel kitchen with all the space you need. In your Upper Ivy luxury apartments, hosting a girl's day never looked so good. From preparing fluffy pancakes to simmering veggie omelets, capitalize on the spacious layout to laugh and hang out together as you make all sorts of delicious treats. Of course, no brunch is complete without mimosas! You can finish off the meal with sweet danishes and freshly brewed coffee for ultimate satisfaction from Baked Bar LA, located on Washington Blvd. The perfect way to honor friendships this season is definitely in your own apartment kitchen!