Say goodbye to January and hello to February! As the days get longer, it's a great time for us all to focus on decluttering our homes. With so much stuff around—especially in those tight city spaces—it can feel daunting looking at where to start. But never fear, we're here with some of our best advice on exactly how you can transform your Upper Ivy apartment into a cozy oasis this month. Learn what methods are most successful for storing items, discover secrets to streamlining the organization process, and find out how to cut through any clutter-related stress. So let's get started! You'll be feeling refreshed, organized, and ready for springtime soon enough! Here is your guide on decluttering tips for February.
Benefits Of Decluttering
Decluttering can be a life changer. It is something that can free up your mind, give you clarity, and even help you reduce stress and anxiety. The psychological benefit of decluttering gives you more control over your space as well as your life. You will no longer waste time searching for lost items or trying to make them fit in already cluttered spaces of your home. By reducing the chaos around us, we can have time for engaging in activities that bring us joy and satisfaction. And the best part is – decluttering doesn't require much effort and it can help us gain back our precious time while allowing us to live more consciously in our own space and in our own lives.
Decluttering Tips For February
February is the perfect time to declutter and reorganize your space in order to make room for renewed energy and potential. If you're feeling overwhelmed by all the clutter, focus on one space at a time and break items into small categories.
Then invest in attractive storage solutions that will serve as stylish reminders to keep things organized like baskets, bins, and containers. You can find tons of stylish yet functional storage containers and drawers at stores like Ikea and Amazon!
Another important tip to keep in mind is to purge unwanted items. You may have extra kitchen appliances that are taking up valuable counter space, clothing that you don't wear anymore, and decor that isn't fitting your current style. Instead of letting these items accumulate in your storage units, donate them or give them away! Not only will this free up valuable space in your home, but you can also feel great knowing that these items now have a new purpose as they'll be going to someone who needs it.
Additionally, try developing routines to help establish a consistent level of organization such as setting aside time every day for tidying up.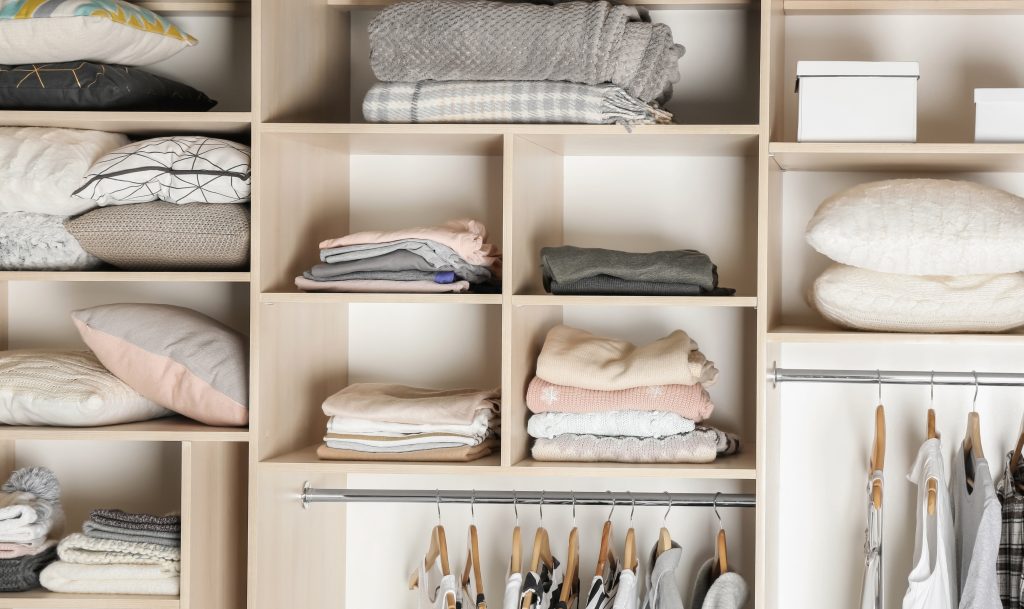 These easy-to-follow habits can reduce the stress of clutter and help keep the chaos under control so you can focus on embracing life in order with purpose.
Upper Ivy Luxury Apartments offers spacious floor plans to help to keep your apartment neat and tidy all season long!